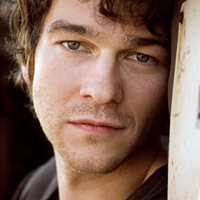 Trauma tends to impact people in numerous ways.  Do you:
Struggle trusting people or trust too much
Have a hard time standing up for yourself
Experience difficulty connecting with those closest to you
Feel weighed down with anxiety or depression
Numb out
Tend to be impulsive
These are flags that there might be some trauma that needs to be addressed.  Whether a single event or repeated experiences, trauma can cause pain that echos throughout your life.   Sometimes traumas are events that are dramatic and overwhelming, such as abuse, an accident, or the loss of a loved one.  Other times, it is something subtle but has powerful, wounding impact.  Examples include a caustic comment  ("I never should have given birth to you"), a failed grade that seems like you are the failure, or an argument ("I never loved you").  No matter what the event, it changes everything.
At Side by Side Counseling, you have someone who will always be your advocate.  It is my highest priority  to  help you heal the hurt so it ceases to have so much debilitating power in your life.  Our work together might include some of these effects:
Know when, where, and how to use boundaries so you feel safer
Transform negative thoughts to gentler, accurate accounts of the truth
Learn what you need to have appropriate relationships
Experience trust
Create new meanings associated with your trauma that are realistic and positive
Uncover unhelpful patterns and determine healthier ways to respond
Regain your voice
Understand the purpose of emotions and how best to use them