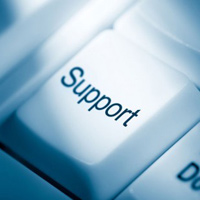 Addictions (Top)
–  ADAD:  http://www.cdhs.state.co.us/adad/
–  AA: http://www.aa.org/?Media=PlayFlash
–  OA: http://www.oa.org/
–  NA: http://www.na.org/
–  Nar-anon: http://www.nar-anon.org/
–  Al-anon: http://www.al-anon.alateen.org/
–  Gamblers:  http://www.gamblersanonymous.org/
–  Action Family: http://www.actionfamily.org
– Treatment 4 Addictions: http://www.treatment4addiction.com
–  http://www.webmd.com/anxiety-panic/guide/mental-health-anxiety-disorders
–  http://www.livingwithanxiety.com/anxiety-resources.htm
–  http://www.life.realinsurance.com.au/
–  http://www.algy.com/anxiety/
– http://www.clinicalpsychology.net/resources/the-psychology-of-phobias/
– http://www.adaa.org/AboutADAA/Introduction.asp
–  http://www.anxman.org/
– http://www.socialanxietyinstitute.org/
–  http://www.datehookup.com/content-a-guide-to-anxiety-disorders.htm
Child Abuse Reporting (Top)
It is imperative that you report child abuse within 24 hours. This gives the professionals a chance to see any physical evidence as soon as possible, helping to support the case. You can remain anonymous, should you choose, or you can contact me or another mandatory reporter to assist you. Please note: the person who committed the act should not be contact, or anyone who might impede the process. Should you need someone to talk to, please feel free to contact a friend who will keep confidences, your spiritual leader, or me. This is an important service- we are keeping children safe!!!
To make a report, call the county where the person lives who is being reported. State that you would like to file a report and the operator will direct you to the correct department.
Adams: 303.412-5212
Arapahoe: 303.636-1750
Boulder: 303.441-1000
Denver: 720.944-3000
Douglas: 303.663-6270
Jefferson: 303.271-4357 (Fill out their secure form online https://www.co.jefferson.co.us/cyf/SecureCYFForm/index.html)
Child and Family (Top)
–  Family Tree: www.thefamilytree.org
–  Love and Logic Institute: 800.338-4065
–  Mile High United Way: 3.433-8383 www.unitedwaydenver.org
–  Programs for children with disabilities: http://learningdisabilities.about.com/od/a1/tp/Colorado_disability_contacts.-0wp.htm
Death of a Pet (Top)
Websites and Chat Rooms:
–  www.humananimalbondtrust.org
–  www.argusinstitute.colostate.edu
–  www.aplb.org
–  www.petloss.com
–  www.deltasociety.com
–  www.pet-loss.net
–  www.petvets.com/petloss
–  www.griefhealing.com
–  http://www.vet.cornell.edu/org/petloss/Resources/Euthanasia.htm
Depression (Top)
Support Groups: Depression and Bipolar Support AllianceDepression and Bipolar Support Alliance
–  http://www.dbsalliance.org/site/PageServer?pagename=support_findsupport
– Colorado Divorce Forms and Colorado Divorce Laws Online
www.divorcelawinfo.com/states/co/colorado.htm
Provides forms and customer support.
–  http://www.divorcehelpcenter.net.  This site contains short informational videos about Colorado law and mediation.  It also offers free forms, links, and resources.
–   http://www.rebuilding.org/States/colorado.htm
– Colorado Divorce Information
http://www.divorcehq.com/state_info/colorado_divorce_info.shtml
– Karlis Family Center 
303.462-1060
Provides supervised visitations and transfers in the Jefferson County area.
Domestic Violence (Top)
– AMEND
 303.832-6363
Treatment for batterers.
– BI Community Corrections Domestic Violence & Victim Advocacy
303.832-1144
– Colorado M.O.V.E.S.
 303.934-7050
Treatment for batterers
– Colorado Organization for Victim Assistance (Statewide)
 800.261-2682
– Denver Victims Service Center 
303.894-8000
– Domestic Violence Initiative for Women with Disabilities 
303.839-5510
– Family Tree 
303.422-2133
 Provides a wide range of services to families and youth.
– Karlis Family Center 303.462-1060
 Provides a safe, home-like setting for counseling, education and visitation programs.
– Gemini Shelter 303.235-0630 
Crisis shelter and care for 11-17-year-old abused, neglected, runaway and homeless youth. The program offers a positive means of working through crisis, peer relationships, and finding healthy living options.
– National Coalition Against Domestic Violence 
303-839-1852
www.ncadv.org
– National Domestic Violence Hotline 
800.799-SAFE
– Project Pave Inc
 303.322-2382
Assistance filing compensation claims, criminal justice support, crisis counseling, emergency legal advocacy, group therapy, and referral resources.
–  http://www.womenslaw.org/
–  http://www.dvmen.org/
–  http://www.aardvarc.org/dv/states/codv.shtml (support and crisis resources)
– Safehouse Denver Inc
 303.318-9959
Crisis counseling, therapy, advocacy, claim assistance, and shelter/safe house
– Servicios De La Raza Inc 303.477-3817
Crisis counseling, therapy, advocacy, and claim assistance. Specialize in the Spanish-speaking community.
Eating Disorders (Top)
–  EDC: www.edcdenver.com
–  Overeaters Anonymous
303.369-7766
–  National Eating Disorder Association
http://www.nationaleatingdisorders.org
–  ANAD National Association of Anorexia Nervosa and Associated Disorders
http://www.anad.org
Elder Care (Top)
–  AARP (800) 896-3650 www.aarp.org
–  American Association for Homecare (703) 836-6263 www.aahomecare.org
–  Children of Aging Parents (800) 227-7294 www.caps4caregivers.org
–  Eldercare Locator (800) 677-1116 www.eldercare.gov
–  Family Caregiver Alliance (800) 227-7294 www.caregiver.org
–  Interfaith Caregivers Alliance (816) 931-5442 www.interfaithcaregivers.org
–  National Academy of Elder Law Attorneys (520) 881-4005 http://www.naela.org/MemberDirectory
–  National Association of Professional Geriatric Care Managers (520) 881-8008
–  http://www.caremanager.org/ Certifies human service professionals as Geriatric Care Managers. It also serves as a directory and referral source.
–  National Family Caregivers Association (800)896-3650 www.nfcacares.org
–  Visiting Nurse Associations of America (888) 866-8773/ (617) 523-4042 www.vnaa.org
Emergency Contraception (Top)
–  Planned Parenthood: http://www.plannedparenthood.org/ 303-321-7526
–  Get the Pill: http://www.getthepill.com/
–  Jefferson County Department of Health: 303.279-6511
–  Teen Shop: 303.275-7518.
–  NARAL at 303.394-1973 or http://choice@conaral.org
–  www.gethtepill.com
–  www.VirtualMedicalGroup.com
–  www.themorningafterpill.net
Grief and Loss (Top)
Please note, not all forms of death impact loved ones the same. There are some losses that are best served as specializations, rather than a general form of grief. Examples include suicide, SIDS, murder, the death of a child, and losing a partner to AIDS.
–  Angel Eyes: http://www.angeleyes.org/index.html Sudden, unexpected loss of a toddler or infant. 303.320-7771
– Caring Friends 303.989-5960 Support group for widows and widowers ages 20-45; children are invited.
–  Centura Home Care & Hospice 303.561-5100
Support groups; information and referrals; retreats, and monthly education programs.
– Colorado Pregnancy and Newborn Loss Services: http://www.coloradopregnancyloss.org Professionally led groups for bereaved parents.
–  Compassionate Friends: www.compassionatefriends.org
–  HeartLight Center: http://www.heartlightcenter.org/default.html. Greif support and education for adults.
– Hospice of Metro Denver 
303.321-2828
The people at the center are well connected to grief services
throughout the Denver Metro area so they can be gatekeepers to other programs.
–  Hospice of St. John 303.232-7900
–  Judi's House 720.941-0331 www.JudisHouse.org Nationally recognized for services to children.
–  Mothers Against Drunk Driving 303.425-5905
Trained victim advocates, guidance through the judicial
process, civil attorney referrals, insurance advocates, memorial programs, support groups.
–  Parents and Friends of Lesbians and Gays
303.333-0286
AIDS family support group.
–  Parents of Murdered Children and Survivors of Homicide Victims
303.232-6343
For Denver residences.
–  Parents Without Partners 303.430-4991
Support groups.
–  Rainbows for All God's Children, Inc. 800.266-3206 Weekly peer support for children/adolescents for
single-parent families following divorce or parental death. Various locations
–  Society of Military Widows
303.841-0651
– String of Pearls: http://www.stringofpearlsonline.org Support for families following a fatal prenatal diagnosis that will result in the death of their baby prior to or shortly after birth.
SIDS/Miscarriage/Newborth Death
–  Colorado SIDS Program 303.320-7771
Survivors Of Suicide
–  Heartbeat 303.934-8464 Support groups for those who have lost someone through suicide.
–  http://www.road2healing.com/index.html?gclid=CIuiyffDq5sCFSMSagodwDrlCA
–  http://www.survivorsofsuicide.com
–  www.suicidereferencelibrary.com.
–  VoiceAmericaHealth – Live Internet Talk Radio
–  Parents of Teen/Young Adult Suicides 303.322-7450
–  Solace (Exempla Lutheran Medical Center) 303.425-2229
Support for parents grieving after a miscarriage, stillbirth, or newborn death.
Lesbian, Gay, Bisexual, Transgender (Top)
–  The Center http://www.glbtcolorado.org
–  Colorado Anti-Violence Program
http://www.coavp.org
–  http://www.glbtcentral.com/colorado.html
–  Equality Colorado
1 888 557 4441 Outside Denver area in Colorado
303 839 1361 http://www.equalrightscolorado.org/sys-tmpl/door
–  http://coloradopridecenter.org/
–  Gender Identity Center 
http://www.gicofcolo.org
–  HIV Anonymous Test Site 
303.894-7735
–  International Foundation for Gender Education (IFGE)
http://www.ifge.org
–  PFLAG http://www.pflagdenver.org
–  Rainbow Alley 3.733-7743 http://www.glbtcolorado.org/renderContent.aspx?contentId=37. Teens
–  Transgender Soul http://www.transgendersoul.com
–  World Professional Association for Transgender Health, Inc. (HBIGDA) http://www.hbigda.org
–  American Educational Gender Information Service www.gender.org/aegis information about TG issues
–  Gender Education and Advocacy www.gender.org education materials, advocacy, technical assistance, and an online support group.
–  International Foundation for Gender Education www.ifge.org
–  FTM International www.ftm-intl.org
–  Intersex Society of North America www.isna.org This is a public awareness, education and advocacy organization devoted to systemic change.
–  Renaissance Transgender Association, Inc. www.ren.org
–  Transsexual Women's Resources site www.annelawrence.com/twr/index.html Includes medical information, mental health professionals, selected organizations, and resources for family and young TG individuals.
–  TS Raodmap 
www.tsroadmap.com. Focuses on empowerment, self-acceptance, and assimilation for MTF TG. Also provides glossary with terms associated with gender diversity.
–  Support Group for Significant Others 
http://www.geocities.com/wtgb2001/soffa.html
–  TransFamily http://www.transfamily.org
–  Susan's place http://www.susans.org/index.html.  A great informational resource on a variety of TG subjects.
Medications (Top)
– Prescription medication help http://www.drugalert.org/
–  Jeffco Action Center: 303) 237-7704  http://www.jeffcoac.org/
–  Needy Meds: http://www.needymeds.org/
–  Access 2 Wellness: http://www.access2wellness.com/a2w/patient-welcome.html?utm_source=google&utm_medium=cpc&utm_term=medication%20assistance&utm_campiagn=Unbranded-Assistance|Prescription+Assistance&utm_content=mkwid|SJTvk8EDz|pcrid|2145032656
–  http://www.colorado.gov/coloradocaresrx
–  http://www.seniorsinc.org/medication.htm (for senior citizens)
–  http://www.publichealthrx.com/CO_spap.html
–  http://marillacclinic.org/medical/map-program/medication-assistance-program
–  http://www.patientassistance.com/
–  HealthAnswers  www.merck.com Type the drug name in the database and you will receive information about the purpose, proper dosing, precautions, and side effects.
–  Inner Church Arms 303.424-6283 Assist individuals with their medication needs
–  Pharmaceutical Information Network http://pharminfo.com A reference guide to medications, drug references and frequently asked questions.
Persistent Mental Illness (Top)
– CO Assoc. for Mentally Ill 
466-2705
– Mental Health Assoc. of CO 
800.456-3249
– Consumer Centered Services of Colorado 
303.839-1579
Statewide network of individuals dealing with mental illness who are involved in mutual support, education, and advocacy.
– ERIC (Everyone Remains In Control) 
303.663-3709
Peer support for youth
– EMPOWER Colorado 
303.367-8927 or 1.866-213-4631 
www.empowercolorado.com
Provides support, education and advocacy for parents and families of children and adolescents with brain disorders and mental health issues.
– Federation of Families for Children's Mental Health 
303.572-0302
– Mental Health Association of Colorado 
303.377-3040
– NAMI (National Alliance for the Mentally Ill) 
303.321-3104
Pregnancy/Adoption (Top)
– Alternatives Pregnancy Center 
303.295-2288
 Hotline: 303.298-8815
– The Birth Network 
www.birthnetwork.org Provides a resource guide intended for anyone seeking maternity care providers that have endorsed the Coalition for Improving Maternity Services' (CIMS) Mother Friendly Childbirth Initiative (MFCI). Providers include Doulas, Midwives, OB/GYNs, Massage Therapists, Acupuncturists, Chiropractors, Child Birth Educators and more. Birth Network National does not endorse or recommend providers, but lists those providers who endorse the Mother Friendly Childbirth Initiative and are paid Birth Network National Members.
– Resource guides are FREE and will be distributed to all BNN members, friends and family, as well as to local libraries, community centers, health food stores, universities, public health departments and health care provider offices. This Resource Guide is also available online.
– Bridgeway 
(303) 969-0515 
http://www.bridgewayhomes.org/
Helps pregnant teens through housing, education, and case management services
– Facts of Life Line 
303.832-5995 or 800.322-1020 

Jeffco Health Department Family Planning Services
 303.761-7236
– Lutheran Family Services: Pregnancy Counseling Center
Lindsay Camrad 303.217-5840 
www.lfsco.org
Providing non-biased counseling for expecting mothers, presenting a full range of options. Non-biased approaches, helping you consider a full range of options.
– Lutheran Family Services: Adoption Services
Karen English 303.217-5850 
www.lfsco.org
 They have an open adoption program where mothers can select a family to raise the baby. They are encouraged to participate in the baby's development.
– Planned Parenthood
www.pprm.org
 303.425-6624 (Arvada)
 303.832-5069 (Central Denver)
 303.320-1630 (SE Denver)
 303.988-3821 (Lakewood)
 303.988-9153 (Rocky Mountain)

 Women Infants and Children (WIC) 
303.239-7143
Sexual Abuse/Trauma (Top)
– Child Abuse Prevention information
 www.karen@familiesfirstcolorado.org
– Denver Children's Advocacy Center 
303.825-3850 
www.denvercac.org 
Helps children victimized by sexual abuse and non-offending family members
– HEART 
720-560-8962 
Michellebbarr@aol.comMichellebbarr@aol.com
Supportive and educational group program for battered women. Indv. and group counseling available.
– National Hotline
Rape, Abuse and Incest National Network
1800-695-HOPE
They will route you to the nearest rape crisis hotline in your area.
– Newsed CDC
303.534-8342
Assistance filing compensation claims, criminal justice support, crisis counseling, emergency legal advocacy, group therapy, and referral resources.
– RAAP (Rape Awareness and Assistance Program)
303.329-9922
Hotline advocates are available 24 hours a day, seven days a week. All information is confidential. It is not necessary that you report the assault to have access to services. Includes personal safety courses, case management, outreach, prevention education, expert testifying and consultation, and counseling services.
– SafeHouse Denver 
303.318-9989 (crisis) 303.318-9959 (Administration) 
Aimed at prevention through education, advocacy, and shelter services.
– WINGS Foundation
303.238-8660
http://www.wingsfound.org/resources.html
Personal empowerment is available for survivors ofchildhood sexual abuse. A major service offered is facilitated peer support groups. However, they also offer information about other community resources, such as shelters, crisis lines, and other groups. They have a library on site, as well as literary recommendation, educational workshops, advocacy, and a speaker's bureau.
– Women In Crisis 
303.420-6752 (Crisis) 303.420-0412 (Administration) 
Crisis, shelter, emergency food/personal care/clothing, individual and group counseling, referrals for resources, parenting education, and health clinic.
Women's Health (Top)
– Women to women: http://www.womentowomen.com